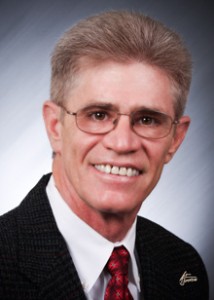 Dr. John Abell was born in Louisville, Kentucky. He moved to a rural area of Kentucky at a young age and was raised on the family farm. He was fortunate to have 7 brothers and sisters. They lived pretty much off the land, having a large garden and raising most of the beef and pork that they ate. All of them worked hard, but played hard as well. Chores were expected to be done before one got on the bus to go to school at 7:00 in the morning. This was our way of life, a good life.
Dr. Abell attended Saint Catherine Junior College obtaining an Associate of Arts degree and then went on to study at the University of Louisville. He obtained a Bachelor of Arts degree in Biology followed by a degree in Medical Technology. This led to working in a clinical laboratory, eventually becoming director of the laboratory, as well as consultant for other hospital laboratories working towards their certification.
Returning to medical school at the University of Louisville in 1984, Dr. Abell received his Doctor of Medicine in 1988 and graduating Cum Laude. He was also elected to the National Honor Society of medical schools, Alpha Omega Alpha Honor Medical Society.
Next, Dr. Abell did an internship and residency in Internal Medicine at Emory University in Atlanta, Georgia.
Following this, he went into private practice of General Internal Medicine. In 2006 a patient gave him a book that inspired Dr. Abell to investigate new avenues of medicine. So he attended the annual conference of the American Academy of Anti-Aging Medicine in 2006.  Enthralled by what he learned, he signed up for the Fellowship in Anti-Aging Medicine, and went on to complete this as well as the Advanced Fellowship in Functional Medicine becoming board-certified in 2008.
As part of continuing to increase his knowledge, he has also attended the Institute for Functional Medicine and completed the certification program.
Dr. Abell's practice of medicine has changed over time to incorporate natural treatments including Bio-Identical Hormone Replacement Therapy, Homeopathic Remedies, and Herbal Medicine. Functional Medicine training allows him to delve more deeply into a patient's medical history and physical exam in order to understand better the causes of an individual's illness using scientific studies and principles. Based on these findings and advanced laboratory testing, an individualized treatment plan is developed for each patient.
Special areas of interest include, but are not limited to, treatment of Thyroid Disease, Diabetes (including dietary, nutritional, lifestyle modification), Auto-Immune Diseases, Irritable Bowel Syndrome, Increased Intestinal Permeability(leaky gut), Breast Cancer Risk Assessment as well as treatment to decrease one's risk of Breast Cancer and Osteoporosis.
John B. Abell M.D. ABIM, FAARFM, ABAARM, IFMCP